Guilt-free content that supports the social-emotional and physical development of children through health, entertainment, activity, and tolerance.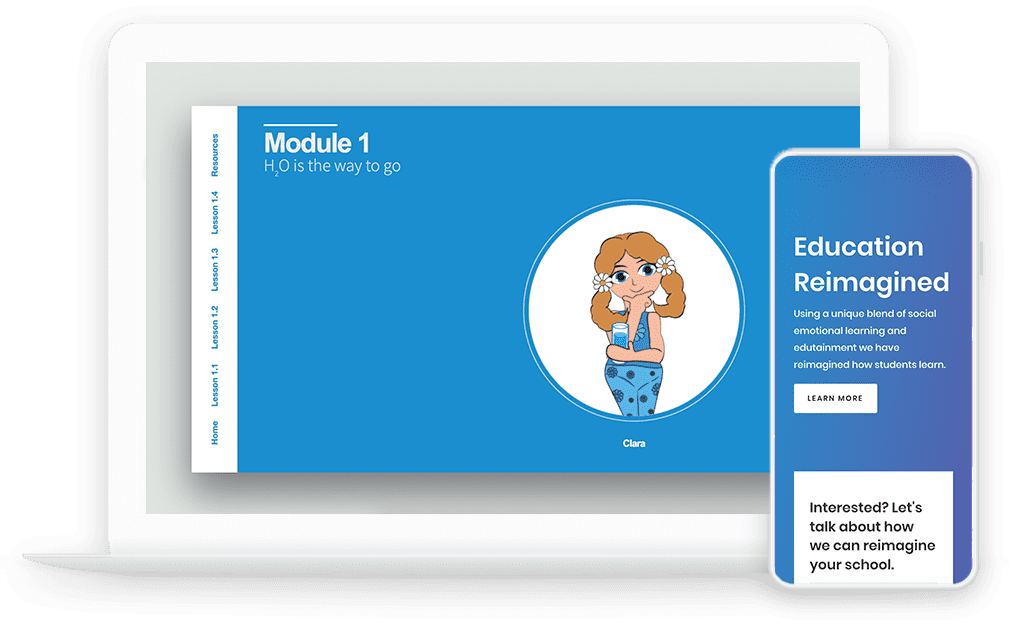 Our Curriculum
KaleidoscopeME provides standards based curriculum, classes, and eco-friendly products centered in social emotional learning that integrate yoga, meditation, nutrition, dance, music, and interactive play. Our ActiveLife™ tools help kids develop a healthy understanding and management of their emotions, mindset, and relationships.
Wellness in the Classroom
The ActiveLife Curriculum is comprised of 14 modules that supports teachers in integrating embodied wellness into every day and every class.
Extensive Content
Each module has four lessons, one for each week of the calendar month, that explores health-based themes.
The materials listed are also included and meant to be practiced daily throughout the week as needed, at transition times, and for mind-body breaks. Included Materials
• ActiveLife Toolbox with flash cards
• Coloring page for kids
• Individual trackers and diary logs
• An interactive dance move
• A yoga practice
• A meditation exercise
• Classroom tracker poster
• Character poster
Our Inspiration
In her book, Building Emotional Intelligence, Linda Lantieri summarizes the research upon which the ActiveLifeTM is based:
. . .
"If children learn to eat well, express emotions constructively and engage in caring and respectful relationships before and while they are in elementary grades, they are more likely to avoid depression, violence, and other serious mental health problems as they grow older." (p. 16)
. . .
We call this embodiment of physical, mental, and emotional health: inner sustainability. The ActiveLifeTM Curriculum develops inner sustainability by supporting the whole child.
Online Platform
In Development
Bridging the gap between home and school with engaging activities to complete on their own at home.
Unlike our competitors, we require students to go outside and complete activities to move on the next video. This promotes physical activity and prevents binge watching.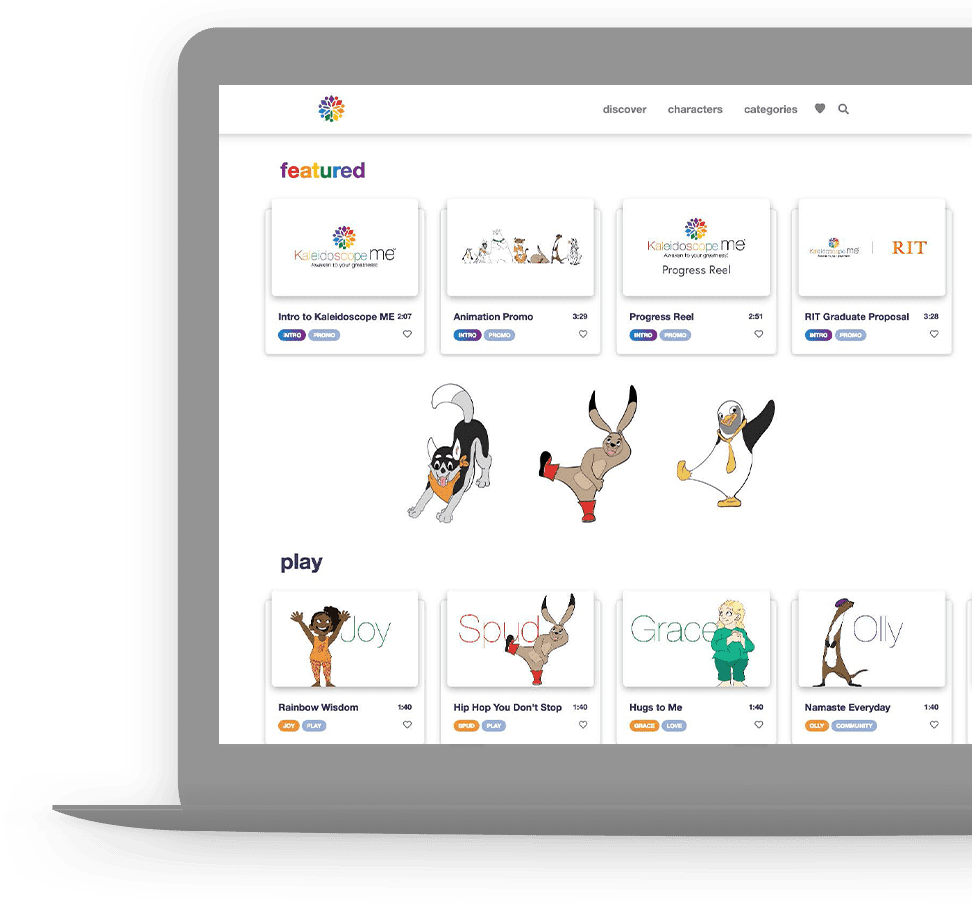 "Exploration Elementary Charter School partnered with Liza and KaleidoscopeMe for the 2019-2020 school year to do a small pilot test group and I can say that our young Explorers have already demonstrated success, specifically in two of our first grade classrooms and one of our second grade classrooms. 
At Exploration we recognize how important it is for our students to be physically and emotionally balanced before they are able to successfully access curriculum.  Thanks to KaleidoscopeMe we have already seen this balance working and our students accessing the academic curriculum.  We look forward to piloting the program consistently across all grade levels, Kindergarten through Grade 4 for this school year."
"As an educator and developer of curriculum and programming for innovative schools, I believe KaleidoscopeME to be a unique and effective tool for all children, everywhere. Every child can relate and feel included while carrying out the well-designed and creative activities and exercises.
I love the imagination and inspiration behind this well-researched approach to social-emotional and physical development. Their mission for tolerance and equity is one of the best I've seen in all the curricula out there. And finally, the overall inner sustainability and mindfulness that this program fosters is stellar."