Yoga Classes
Join us to begin a peaceful practice with mindfulness, yoga and meditation.
Private & Group Class Offerings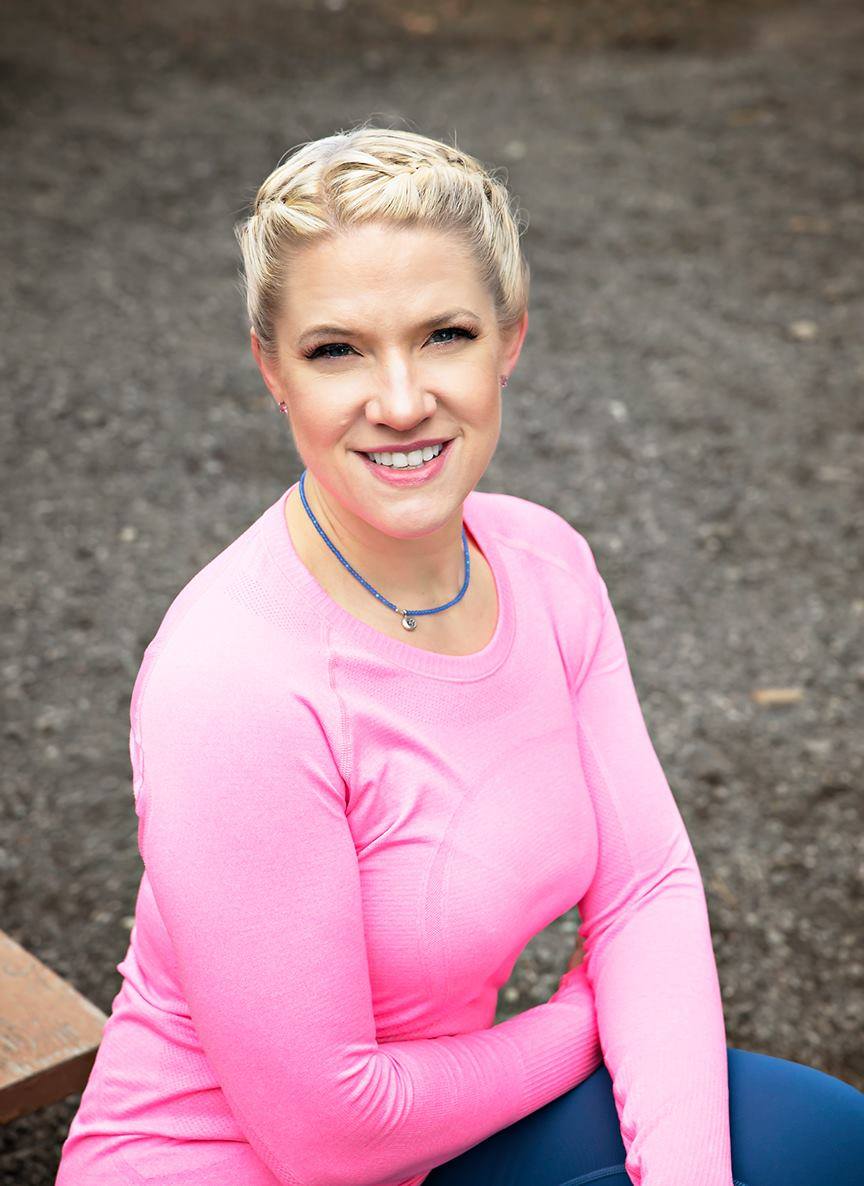 Private Yoga & Neurodiverse Yoga Classes
Hands on Adjustment &  Instruction
Customized in-person therapeutic yoga. Individuals will receive a consultation and a check-in prior to the practice outlining an individual's goals. We will tailor a one-on-one class to achieve your objectives. An individual has the option to request numerous one-on-one sessions if that will help them in preparing to continue the practice at home or to continue a supported one-on-one practice long term. KaleidoscopeME introduces participants to a practice of building a conscious relationship to self through mindfulness, meditation, breathing exercises, and movement through full-length classes tailored to meet individual needs.
Virtual classes are also available.
Instructors Liza & Kaylin have a combined 20 year experience working with and serving the neurodiverse community.
Schedule
Classes available between 6 AM and 9 PM
Locations
NuMvmnt
716 University Avenue
Rochester, NY 14607
Classes also available at home, office, or special event location
Pricing
In person or virtually: $150 per session
(At home locations subject to travel costs)
Classes can be covered by your self-direction Medicaid or insurance provider. Please check with your provider. 
Cancellation Policy
Individuals may cancel a class up to 24 hours before the class begins and request to receive a full refund. If cancellation is made day of, the student will receive a credit to reschedule at a later date. Credit must be used within 30 days.
This link will redirect you to our partner,  NuMovement's,  website to sign up.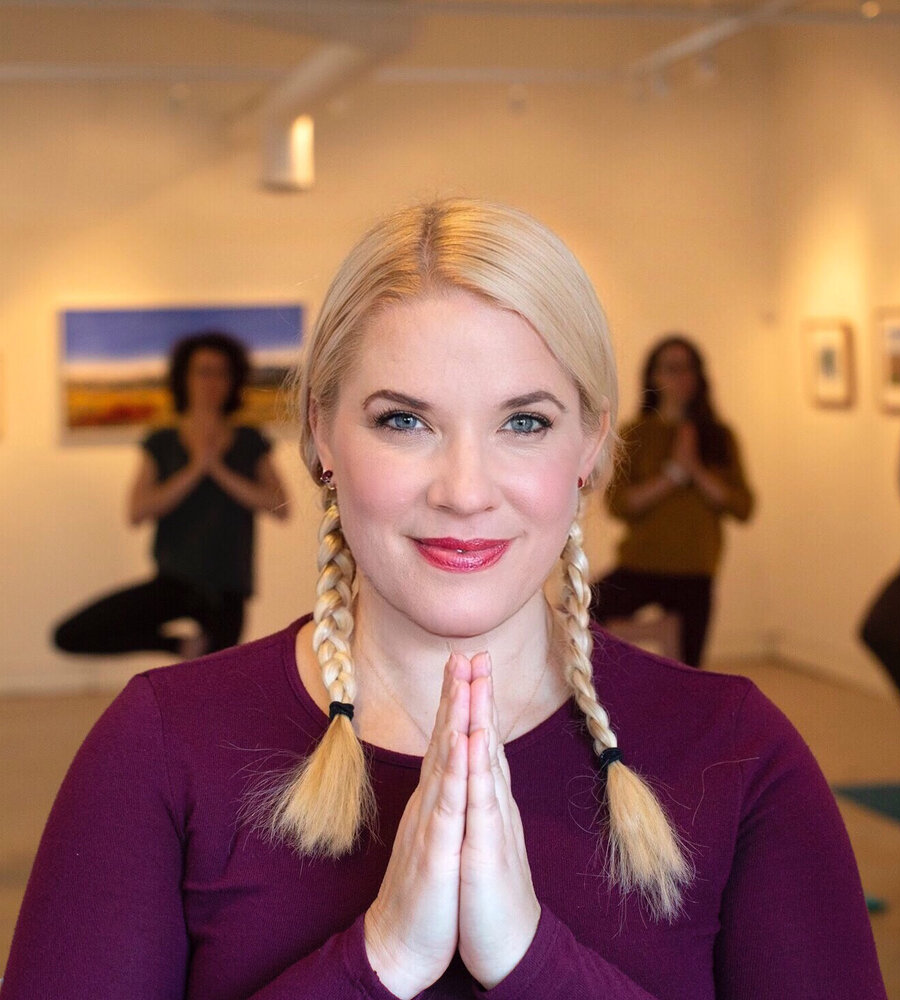 Yin Yoga
SATURDAYS 1:15pm – 2:15pm
Come join our inclusive yin yoga practice! All are welcome and no prior yoga experience is required. Please come prepared for a safe and welcoming environment with a yoga mat, blanket, and water.
This is a class about showing up for whatever life has in store! It's Yin Yoga your way!
What is Yin Yoga, and why do it? Yin yoga is a style of yoga that aims to increase mobility and flexibility by targeting the deepest tissues in our body; namely, the joints, ligaments and layers of fascia that are embedded throughout. This is accomplished through long held, static poses, typically done seated or lying down. Often, people will describe Yin Yoga as deep stretching.
The Yin practice is a wonderful compliment to more vigorous yoga practices or activities such as running, cycling, and hiking. The practice is suitable and encouraged for all levels of practitioners.
Class is available in-person and via Zoom
Saturdays 1:00pm – 2:15pm
With Liza
This link will redirect you to our partner,  NuMovement's,  website to sign up.
Vinyasa Yoga
Sundays 11am – 12pm
The practice is designed for the athlete at heart. Yoga, the oldest science for self-improvement known to humankind, can optimize any athletic workout to bring the body, mind, breath, and spirit into balance. This practice is open to everyone who has a desire to improve their life. By creating a routine of yoga & meditation, participants are enabled to create a clear and conscious day, thus setting themselves up for success.
This class is inspired by the Ashtanga Yoga's primary series. This dynamic method of yoga involves synchronizing the breath with a progressive series of postures. Synchronizing breathing and movement in the asanas (postures) heats the blood, cleaning and thinning it so that it may circulate more freely. Improved blood circulation relieves joint pain and removes toxins and disease from the internal organs. Through the use of vinyasa, the body becomes healthy, light and strong ("Ashtanga Yoga"). The result is improved circulation, a light and strong body, and a calm mind. The regular sequence will allow the student to witness marked results with this practice. The satisfaction of the seeing the once impossible become possible is truly wonderful to experience and witness.
Class is available in-person and via Zoom
Sundays 11:00am – 12:00pm
With Liza
This link will redirect you to our partner,  NuMovement's,  website to sign up.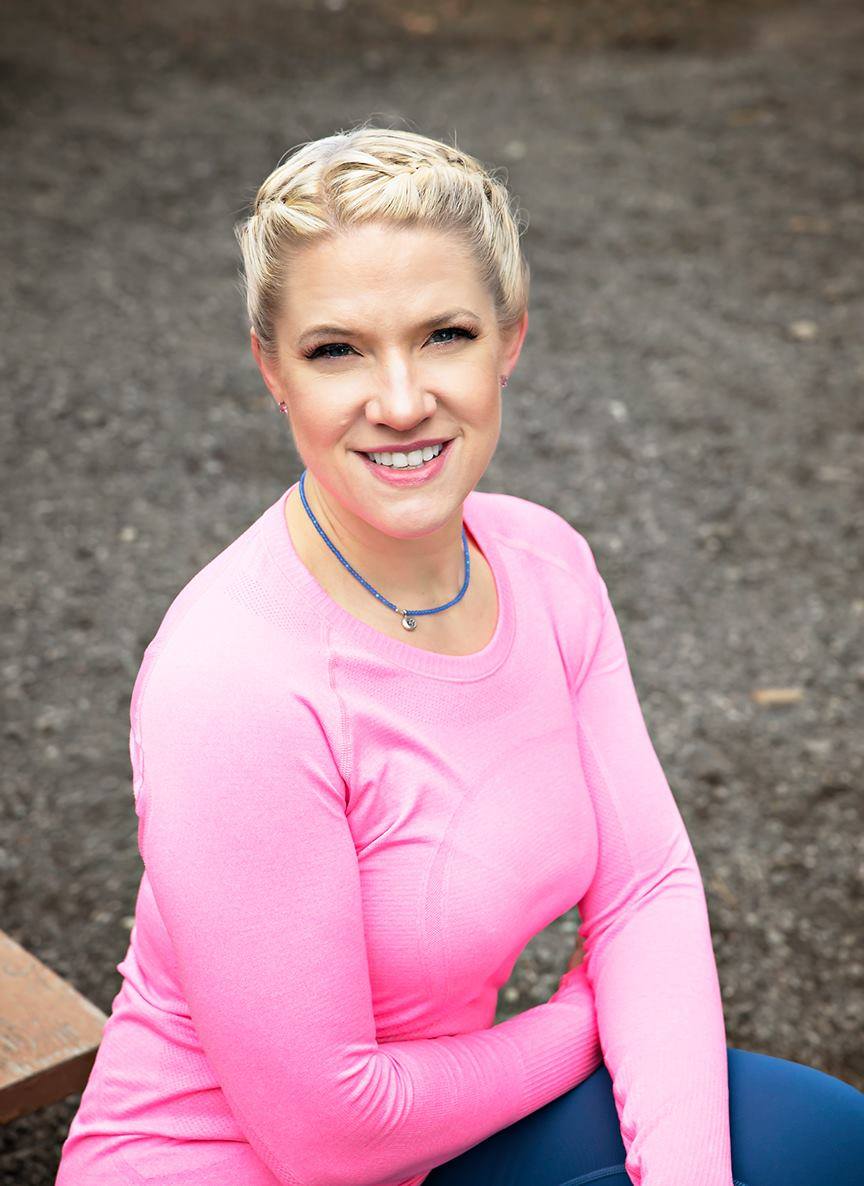 Liza Savage-Katz
Liza (pronounced Leeza) Savage-Katz is the founder of a small productions company, Savage-Katz Productions, LLC, that creates conscious and entertaining educational content.
Ms. Savage-Katz grew up in Rochester, New York and graduated from R.I.T receiving a BFA in illustration and design and a graduate degree from SOIS in Venture Creation, Film and Animation, and Curriculum Development. After finishing her BFA, Liza worked as an Art Director in Rochester. and then moved to London to work as a Senior Art Director. After working in advertising for many years, Liza took a year to travel around the world to study yoga and other modalities of healing and well being. In 2003, Ms. Savage-Katz moved to Los Angeles where she worked on several entrepreneurial endeavors in the field of health and fitness working and teaching with start-ups such as YAS Fitness Centers, NAAM Yoga, and The MUSE School. Her students have ranged in age from 2 to 92 (literally). She has worked with professional athletes as well as children and adults with special needs and those recovering from addiction. Liza transforms bodies and lifestyles using her dynamic expertise as well as her infectious, motivational personality. Ms. Savage-Katz's intention is to support everyone that enters her life to realize their best selves.
Kaylin McCarthy
Kaylin McCarthy is a social therapist who spent nine years living and working with adults with special and neuro-diverse needs. During those years, she supported individuals in navigating the complexities of daily life, offering emotional support, vocational guidance, stress management skills, upkeep with family relations, meditation, breathwork, and adaptable yoga.
Kaylin is a certified Kripalu yoga teacher through the Kripalu Center for Yoga and Health. Kripalu believes that yoga should be an accessible practice that inspires connection, compassion, joy, and that through yoga, one can meet their full potential.
Kaylin received an Udmey certified Kids Yoga Teacher Training, which has allowed her to bring the practice of mindfulness, meditation, and movement to children, through both one on one sessions and larger group classes. Teaching children has included a focus on family classes, teaching concepts to numerous age groups, and modeling how one can bring a mindfulness practice into home life.
Kaylin has also received her HANDLE Practitioner training for both levels one and two, from the HANDLE Institute. The HANDLE Institute approach utilizes listening, observation, and reviewing without force or judgment to encourage the integration and care of neurological systems that are causing learning or life difficulties.
Most recently Kaylin has received three accredited life coaching certificates, back by the CPD group. These are in Life Coaching, Holistic Health Coaching, and Wellness coaching.