KaleidoscopeME™ is a curriculum, community, and an interactive platform that develops the five core competencies of social-emotional learning: self-awareness, self-management, social awareness, relationship skills, and responsible decision making.
Research shows that with these skills, students build the emotional intelligence and mental health essential to thriving both academically and socially. Our community classes offer a safe environment where kids, teachers, and parents learn to safely and respectfully trust, express and advocate for themselves. Our interactive platform provides parents and teachers online and at-home resources to engage children in explorations and practices that support inner-sustainability, and the embodiment of emotional, mental, and physical health. KaleidoscopeME believes that from the foundation of self-awareness, self-care and personal responsibility grows human empathy, collaboration, and the ability to live consciously and steward in the future wisely.
Liza Savage-Katz
Founder, KaleidoscopeME™
Liza Savage-Katz has been teaching yoga and fitness since 2002 with students ranging in age from 2 to 92 (literally). 
KaleidoscopeME™ is an EDUtainment productions and software development company focused on the creation of movement, mindfulness, and social-emotional learning platforms for children. Liza co-created KaleidoscopeME™ with Leah Kalish, founder of Move-with-Me Yoga Adventures.
Experts in the fields of Education, Entrepreneurship, and Entertainment.

Our Interdisciplinary Intern Team
Interested in Joining our Team?
If you'd like to be a part of the KaleidoscopeME Internship Team, just provide your name, contact information, and skillset in the form below. It's quick and easy and we will get back to you as soon as possible!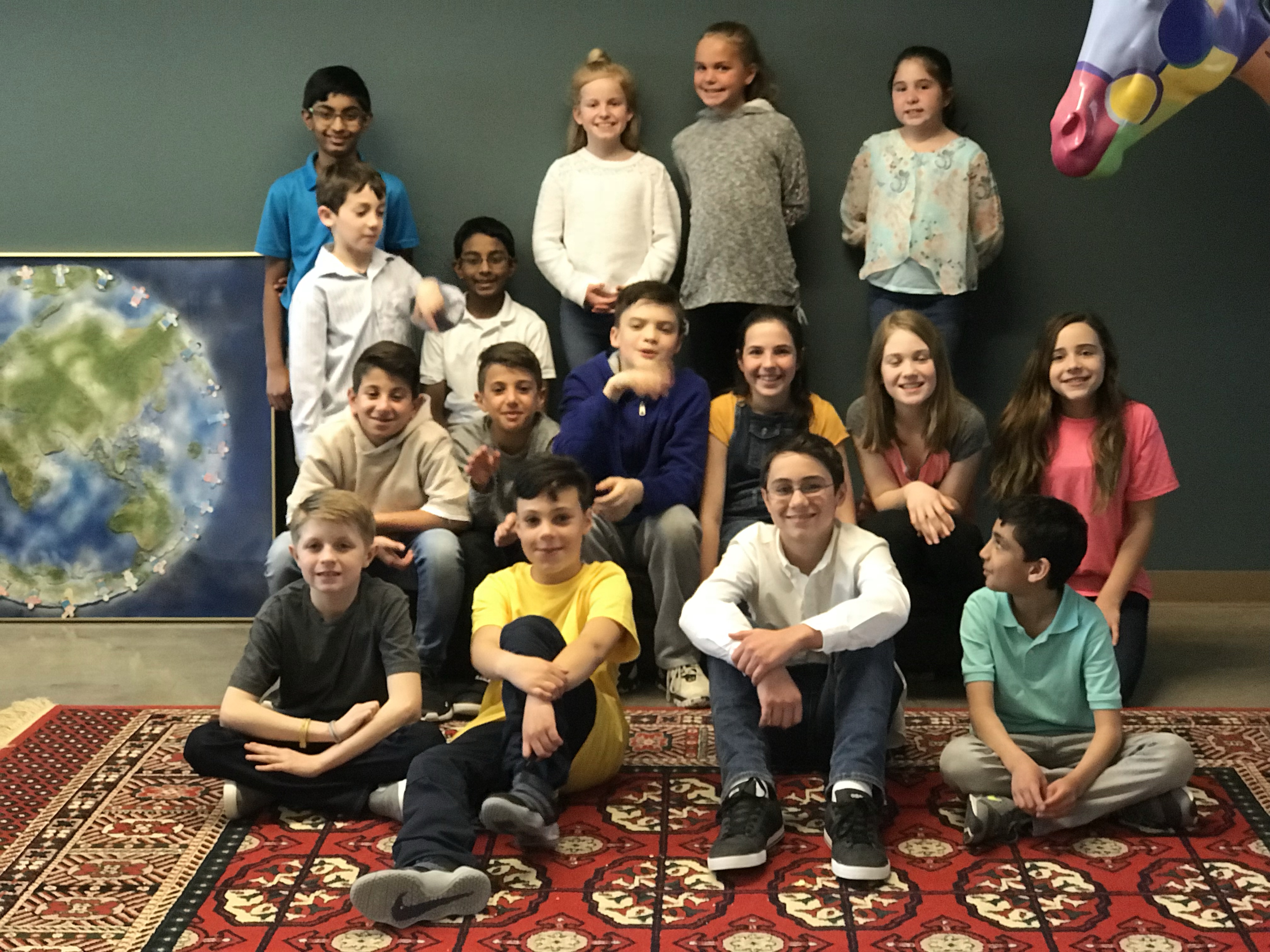 "Using the Kaleidoscope ME ActiveLife Curriculum is transforming the way we support students in the classroom setting. This content truly provides a framework for whole child wellness."
– Rachel LeMaster, Exploration Elementary Charter
"Liza has taught private yoga lessons to me and my son for several years. She always so positive we come away with a smile, feeling relaxed but challenged".
—Joseph Wedekind
"What I like about family yoga is that it calms me when I'm frustrated."
-Mickey, Age 9
"What I like about family yoga is that it's really fun."
-Soly, Age 7
"Liza is the best yoga teacher ever! She makes it really really fun."
– John, Age 9
"It would be hard for me to describe the full impact Liza's yoga classes have had on my life. Over the past seven years I have gained not just physical strength and flexibility, greatly decreased my chronic pain and anxiety but increased my ability to cope with highly distressing situations, lowered my blood pressure, and learned how the lessons of yoga apply in everyday life. Liza is always positive and upbeat, but also down to earth, and refreshingly real. No matter how stressful my life has been, Liza and Yin yoga are a touchstone I can return to again and again to regain balance and center myself. I highly recommend her classes, no matter your age, level of physical fitness or prior exposure to yoga."
-Andrea Berman
I have been attending Lizas adult yin yoga class for many years. What makes her special as an instructor is the way she combines breathing and stretches with positive expressions of compassion and gratitude. I leave her classes feeling not only more physically flexible but also more mentally peaceful and refreshed. Liza is also passionate about extending the benefits of yoga to children, including those with cognitive challenges. I highly admire Liza's warmth and commitment to the discipline. I would recommend her classes to yoga practitioners of all levels and ages.
 – Susan Trien